Rogers & Sons is a design/build specialty contractor focused on full-service HVAC work and related HVAC Equipment, Automated Controls, Indoor Air Quality, and Energy Management.
Our full-service team includes HVAC designers, CAD and Revit specialists, controls experts, metal fabricators, field installers, and certified service technicians.
Our design-build approach saves customers time and money.  Once the owners objectives are identified, a budget is established early in the design process to avoid cost overruns, avoiding the need to re-engineer after a bid.  Tracking the cost throughout the design phase is essential for a successful outcome.
Advantages of Design/Build include:
Ability to maintain a budget and control total costs
Single point of contact
Less administrative duties by owner
Elimination of mediating between designer and contractor
More design options
Improved construction efficiency
More rapid project completion
Chillers, Cooling and Geothermal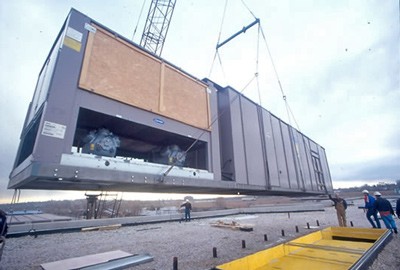 We have designed and delivered comfort systems to a wide range of Industrial properties such as Power Generation, Transportation Hubs, Warehouses, Laboratory facilities, schools, dealerships, restaurants and office buildings, to name but a few.
Our specialties include:
Design/Build of HVAC and Boiler Systems
Air Conditioning Repair and Maintenance Service
Industrial HVAC ducting and ductwork
Energy efficient HVAC management and solutions
HVAC tenant improvement and retrofit