At Rogers and Sons we think of our customers like team mates. It's our goal to find the most cost effective buildout without sacrificing quality. We also pride ourselves as problem solvers. We don't come to our teammates with problems unless we have solutions to offer. With our strong design build background and over 40 years of business experience we are always looking out for the customer to include reviewing other trades drawings to eliminate costly mistakes at the end. Whether it's a $2,000 job or a 5 million dollar job, Rogers and Sons treats every project — commercial HVAC-related or not — with the same care and courtesy.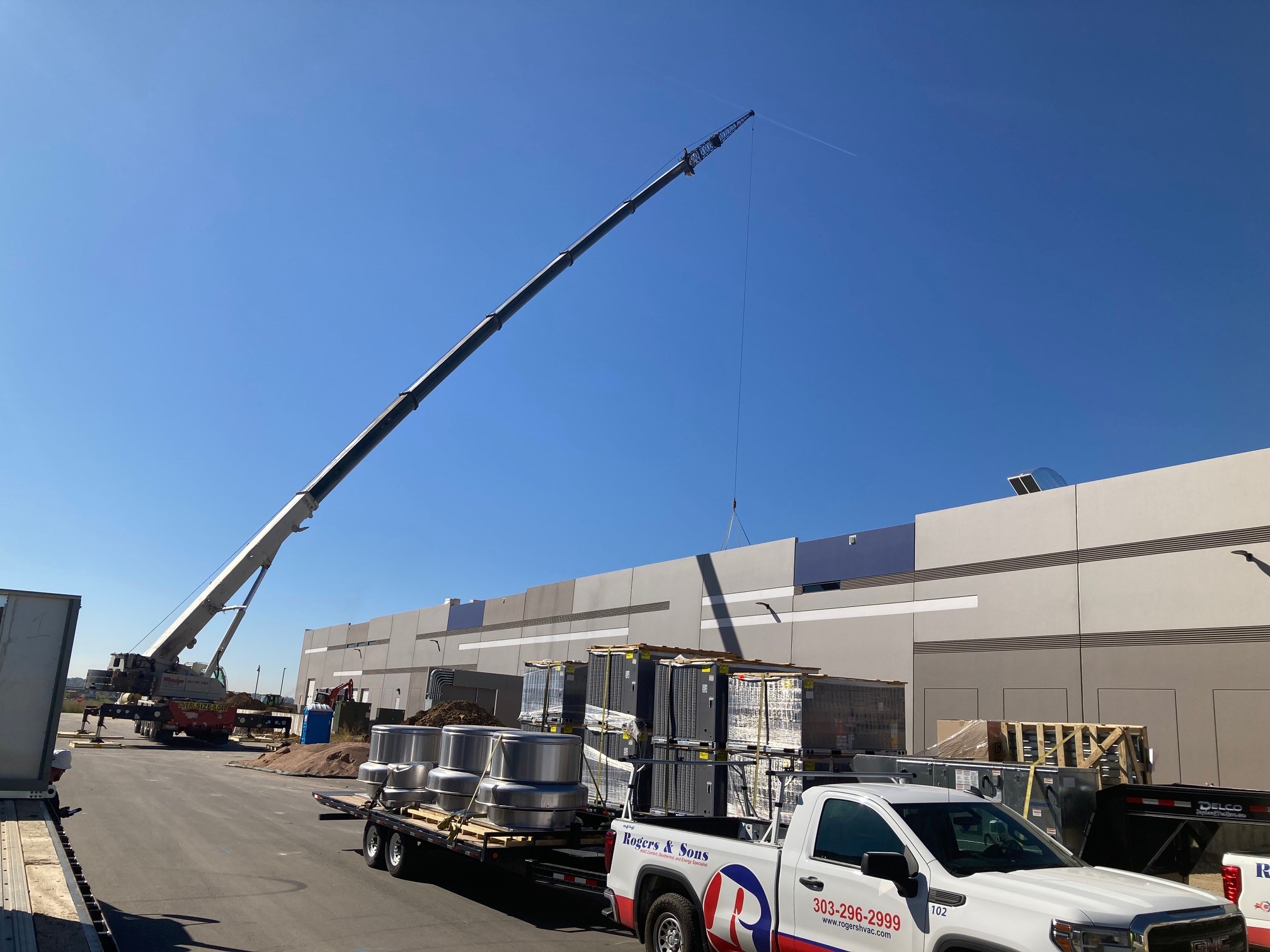 The application of Heating, Ventilating, and Air-Conditioning (HVAC) controls in a commercial HVAC project starts with an understanding of the building and the use of the spaces to be
The HVAC control system applies regulation to the output, e.g. heating. Usually, a sensing device is used to compare the actual state (e.g. temperature) with a target state. Then, the control system draws a conclusion as to what action has to be taken (e.g. start the blower)
HVAC systems are classified as either self-contained unit packages or as central systems. Central controllers and most terminal unit controllers are programmable, meaning the direct digital control program code may be customized for the intended use. The program features include time schedules, setpoints, controllers, logic, timers, trend logs, and alarms. The unit controllers typically have analog and digital inputs that allow measurement of the variable (temperature, humidity, or pressure) and both analog and digital outputs for control of the transport medium (hot/cold water and/or steam).
More complex commercial HVAC systems can interface to Building Automation System (BAS) to allow the building owners to have more control over the heating or cooling units. The building owner can monitor the system and respond to alarms generated by the system from local or remote locations. The system can be scheduled for occupancy or the configuration can be changed from the BAS. Sometimes the BAS is directly controlling the HVAC components.