Rogers & Sons Teams with Sunlight Financial® to Offer Creative Financial Options for Residential
Contact us to discuss the several promotional offers available to help you get into the comfort system you want.
---
Who is Sunlight Financial?
Sunlight Financial is a finance company trusted by leading home improvement contractors and installers to provide innovative financing options to help homeowners support home improvement projects with no money down and low-rate options too.
Rogers & Sons, Inc. has been servicing customers for 45 years and we recognize the market challenges. Therefore, we have partnered with Sunlight Financial® to help our residential customers acquire the best creative payment options available.
Our support programs range from $2,500 to $100,000 to service most HVAC, Air Purification, Humidity, and control, needs.
Here are some of the key reasons we've chosen to offer financing to our residential clients.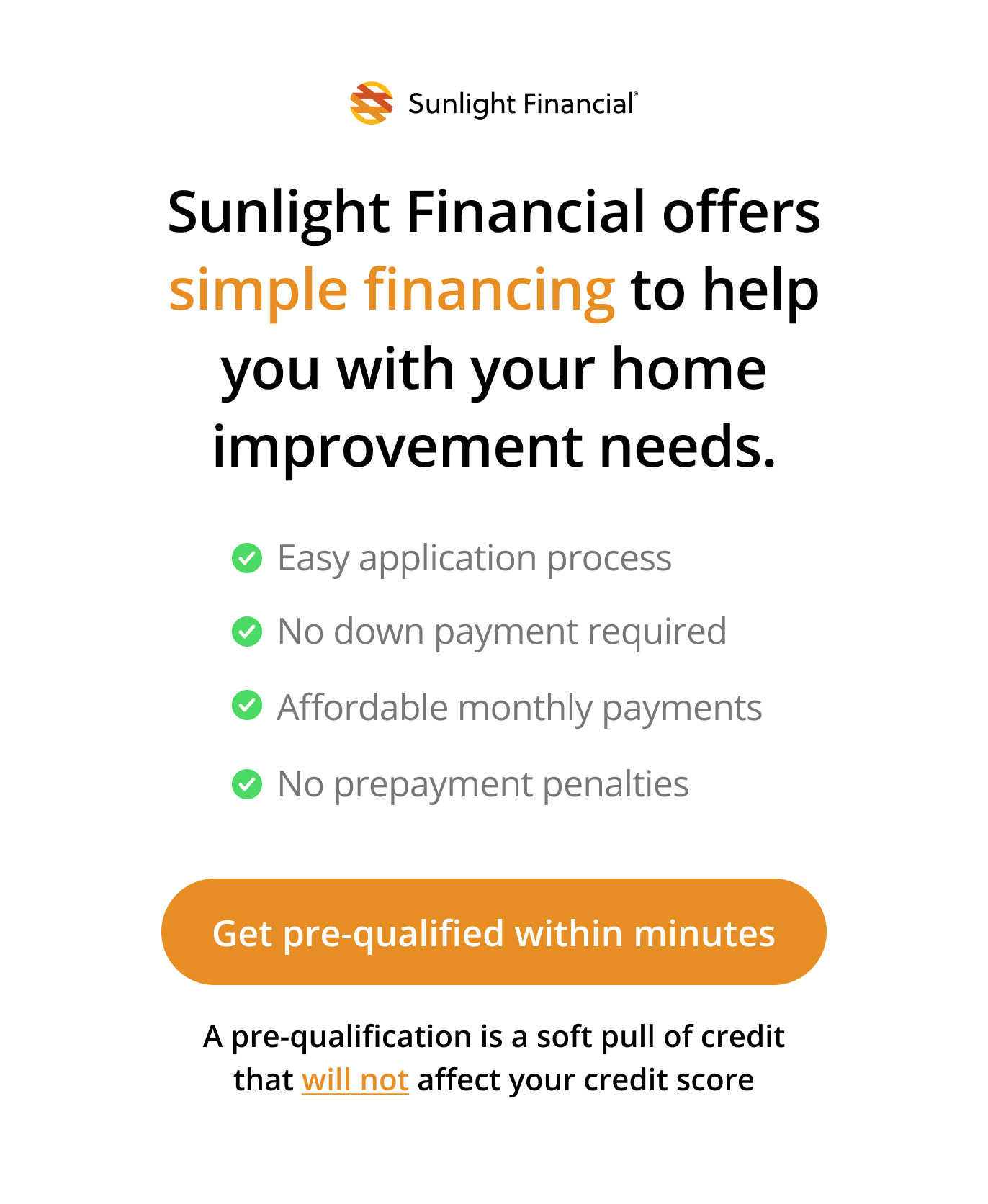 Increased Cost of Raw Materials and Fuel
The costs for raw materials used to make essential parts for HVAC systems have increased across the board. The price of steel and copper has gone up substantially over the past year, as well as the price for aluminum and lumber. In addition, the high cost of fuel has impacted overall costs for the HVAC industry, not only increasing the price of distribution and shipping, but also service calls.
New Regulations
The impact of environmental regulations on HVAC industry pricing is nothing new, but the recent changes ensure that the current cost issues will continue as refrigerants like R-22 are phased out. Demand for new refrigerants will continue to increase. New efficiency standards, which are slated to be enacted in 2023, will also add to higher costs as high-efficiency HVAC units will
now be in demand.
Supply Shortages
These high efficiency HVAC systems pose another cost problem as well. They use semiconductor chips to function and unfortunately, the global semiconductor shortage has caused a reduction in production of HVAC units worldwide. Though the problem has begun to improve, the lag in production and distribution is still being felt across the industry.